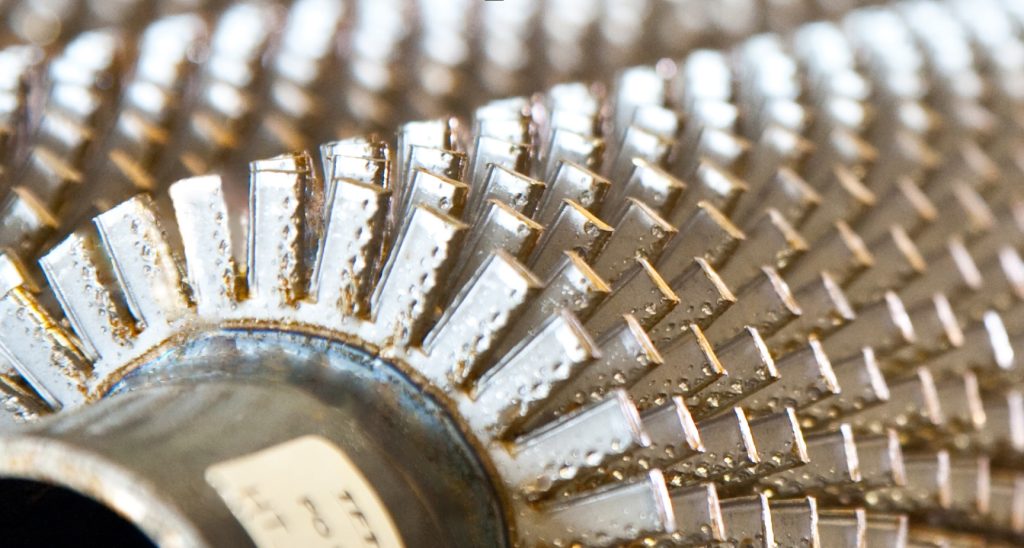 Tulsa Fin Tube strives to continuously honor our COMMITMENT to QUALITY for our product and our customers. As a world-class leader in our industry, it is our goal to exceed expectations while providing the performance standard that our clients expect and deserve. Our state-of-the-art, high capacity manufacturing facility is equipped with six finning machines, that are capable of producing 24 hours a day, seven days a week, ensuring we can fulfill even the most time sensitive needs.
Our ongoing investments in the latest technology have allowed us to remain focused on what we do best, producing a full line of continuous, high frequency welded, helical or helically wound, spiral finned tube and finned tube pipe products. AT TFT, we believe our finning is second to none, and with our use of solid state technology, we have set the standard in the manufacturing of continuous, high frequency fin tube and fin pipe. Tulsa Fin Tube was the first in the United States to employ solid state technology, and we remain committed to utilizing the latest technology to ensure the best production outcome, every time.
DIAMETER:  1.0″ – 8.625″ OD (up to 10.75″ upon special request)
LENGTH:  1′ – 110′
FINS:  .25″ – 1.5″ high    and    .035″ – .120″ thick
MATERIALS:  Carbon Steel, Intermediate Alloys, Stainless Steel, Nickel Alloys, Duplex, Cast and other materials capable of being welded by use of electrical resistance or arc welding.
FINS PER INCH:  1 – 8
SOLID OR SERRATED
Heat Transfer Equipment including Heat Exchangers, Boilers, Economizers, Fired Heaters, HRSG,Kiln Dryers, Asphalt Applications, water evaporators and more…
In addition to finning and tube bending TFT offers tubing, pipe, cutting, beveling, return bends, elbows, crating, freight and economizer consulting.